About Aurora "BeBop" Krause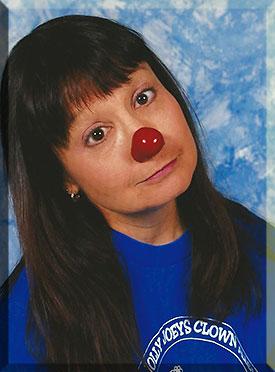 "Bebop" began her adventure into the world of clowning in 1995. Her clown character "Bebop" is a musical and energetic clown who brings fun and enjoyment to all events. Her presentations include music, dance, silly magic, comedy antics, crazy skits and more.  She performs at children's parties, family gatherings, festivals and conducts humor presentations for special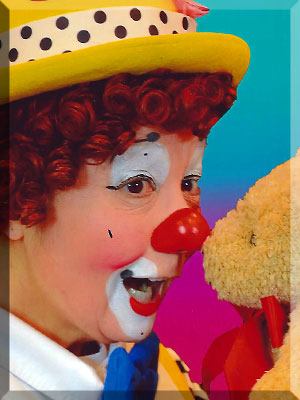 interest groups. She is also a 'Caring Clown' who performs locally at hospitals, nursing homes and shelters.
In March of 2015 Aurora was elected to the position of Education Director for the World Clown Association (WCA), she will hold this position through March 2017. For the 2016 WCA annual convention in March Aurora worked on scheduling over 60 classes provided by 32 lecturers for over 240 attendees. This 2016 convention held in Orlando, Florida had representatives from 8 countries. The WCA 2017 annual convention will be held in Bangkok, Thailand. As Education Director Aurora will again be working with the WCA Board in creating the line-up of lecturers and performers for this Thailand convention scheduled for March 27th--31st 2017.
Since 2004 Aurora has been on staff as instructor and performer at educational clown programs and conventions including World Clown Association., Clowns of America International, Comedifest, Southeast Clown Assn (SECA) and various others. She currently offers two Clown Alley workshops the first one is: "Spotlight on Clowning" which offers a wide range of classes on clowning topics in general. The second workshop is: "Open Heart Clowning: A Caring Clown Workshop". Bebop is a passionate clowning instructor, her goals as an instructor are to inspire clown students to represent the "Art of Clowning" with respect and dedication.